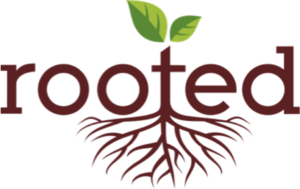 Big Idea:
Rooted is a community experience, where people
practice 7 rhythms essential to a healthy relationship with Jesus.
Individuals establish firm roots in the Truth of God's Word through
personal study and then come together to discuss what they're
learning in a space where they are safe and known.
Week 2 Sept. 23 Who is God?
Week 3 Sept. 30 How does God speak to us?
Week 4 Oct. 7 Where is God in the midst of suffering?
Week 5 Oct. 14 There is an enemy.
Week 6 Oct 21 How can I make the most of my life?
Week 7 Oct 28 How does God view money?
Week 8 Nov. 4 Evangelism: why and how should I tell others?
Week 9 Nov. 11 Why is the church important?